If you are looking for a solution to mulch your yard leaves and not damage the environment by consuming fossil fuels, then a mulcher powered by electricity may be the solution for you. Here are the best electric leaf mulchers for composting that will help you clear the leaves from your yard.
Best Electric Leaf Mulchers for Composting (Updated List)
| # | Preview | Product | Rating |
| --- | --- | --- | --- |
| 1 | | WORX WG430 13 Amp Electric Leaf Mulcher | Best Overall |
| 2 | | Earthwise GS70015 15-Amp Garden Corded Electric Chipper | Best Bin |
| 3 | | PowerSmart PS10 15-Amp Electric Garden Chipper | Most Compact |
Why You Should Get an Electric Leaf Mulcher
If you have ever collected and bagged leaves before, then you know how this can take up several garbage bags to complete the job. This process can not only be very time consuming but also could cost you more money if you pay for waste collection. By investing in a leaf mulcher, this will save you time, money and the potential effects on the environment.
Most standard leaf mulchers are powered by gas which can be noisy and bad for the environment. An electric leaf mulcher is MUCH quieter and compact the leaves so you end up using fewer collection bags.
If you want to go an extra step, you can use the mulched leaves for compost which will turn into rich soil for your garden.
What to Look for When Buying an Electric Leaf Mulcher
Everyone has different preferences on what is important or not when deciding on a leaf mulcher, but I want to offer my opinion on the most important things that the electric leaf mulcher should have.
Wide Mouth Design
Having the mulcher with a wide mouth design to place your leaves will make the entire mulching process more efficient.
Collapsable for storage
Considering you will only use the leaf mulcher a few times a year, a nice feature to have would be that the leaf mulcher can collapse for easy storage. Some mulchers are preassemble so they don't collapse and will take up more room in your garage, shed or basement.
Easy to use
When working outside in the fall, you want to ensure that your leaf mulcher just works without a massive process. Dump the dry leave in the container and let it do its job. Done.
Electric Leaf Mulcher Product Reviews
Here are the reviews of the The Best Electric Leaf Mulchers for Composting
1. WORX WG430 13 Amp Electric Leaf Mulcher (Best Overall)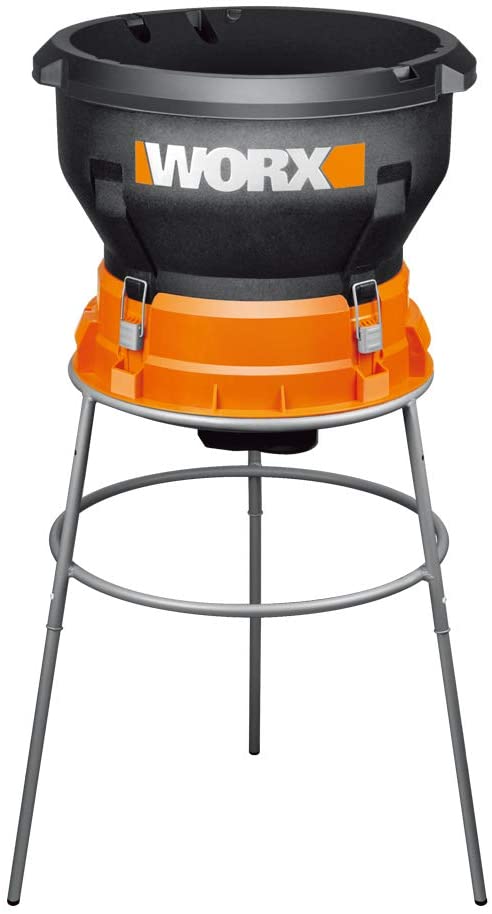 The WORX WG430 leaf mulcher is my personal favorite for several reasons, but primarily for it's ease of use. The whole concept of using a leaf mulcher is to make the task of breaking down leaves and bagging them easier. The WG430 does exactly that.
I also like how tall it is. Being someone who is tall, it can be daunting on my back to lean over all the time. With the WORX WG430 adjustable legs, I can set it to my height and save me from spending on back pills.
Pros
Easy to use
Stable when powered on
Large mouth opening
Cons
2. Earthwise GS70015 15-Amp Garden Corded Electric Chipper (Best Bin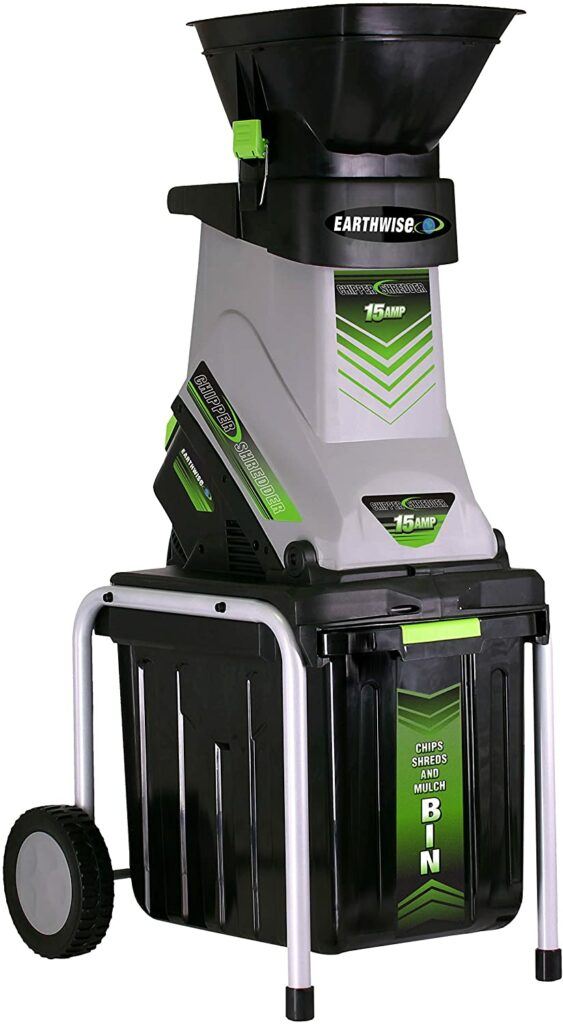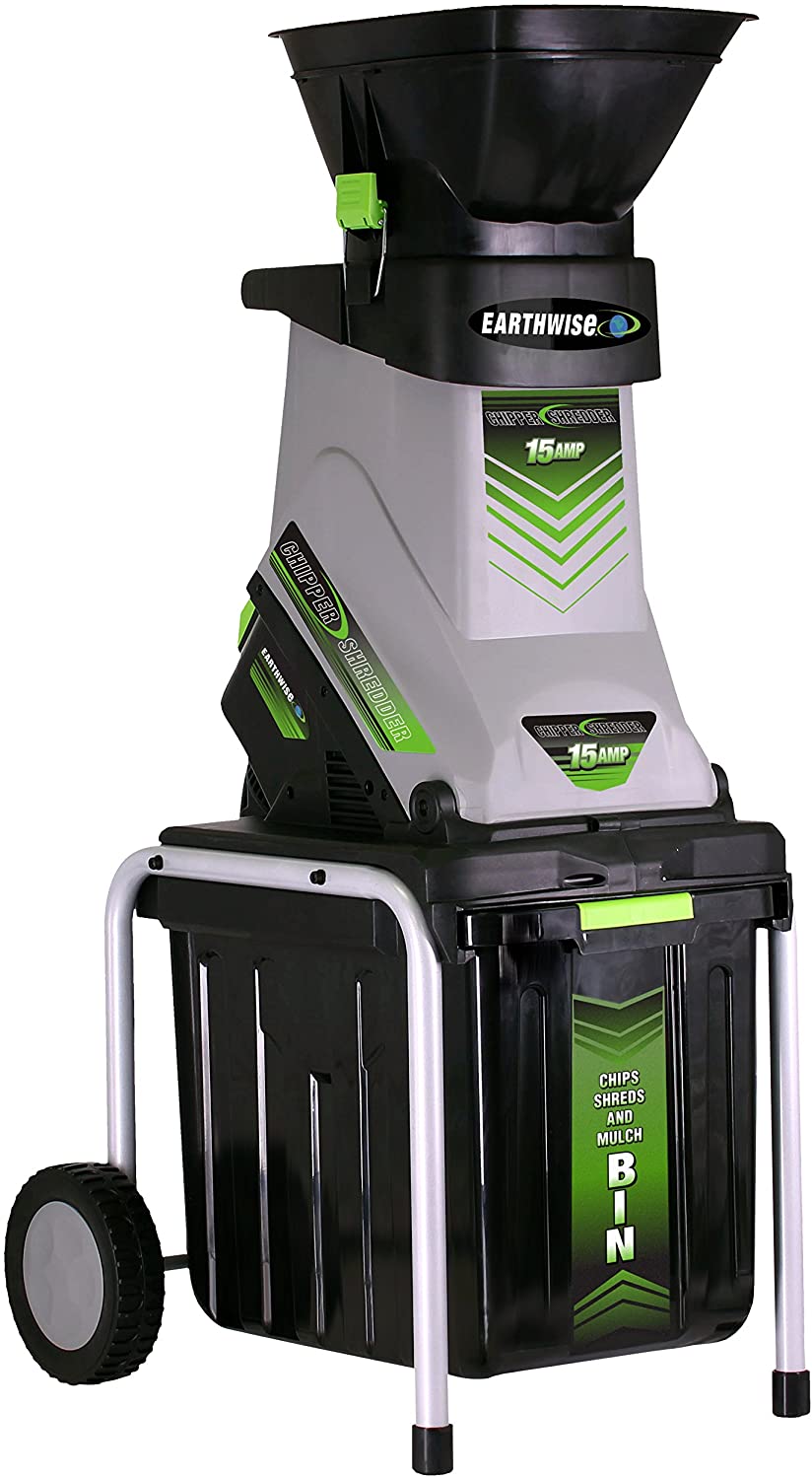 The Earthwise GS70015 is my personal second choice amongst the three as it is a valid competitor to the WORX WG430. The pre-set high design makes it easy to use for myself but may be challenging for shorter people.
It's a pretty solid design for a leaf mulcher except when running on soft ground or an incline, it may feel a bit unsteady for it narrow base. But overall is a good leaf mulcher.
Pros
Comes with a plastic bin for the mulch
Rear wheels for easy movement
Cons
Can feel unsteady at times
Bin is small so need to dump and replace often
No adjustable legs
3. PowerSmart PS10 15-Amp Electric Garden Chipper (Most Compact)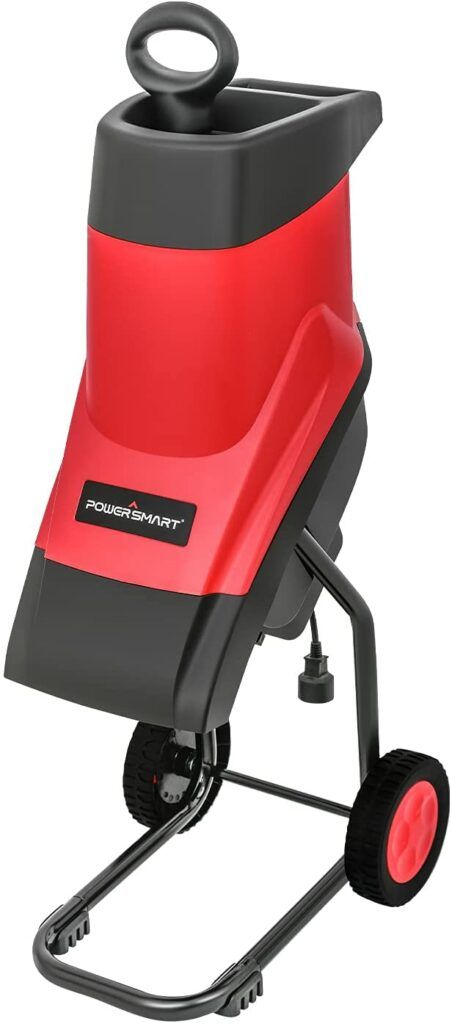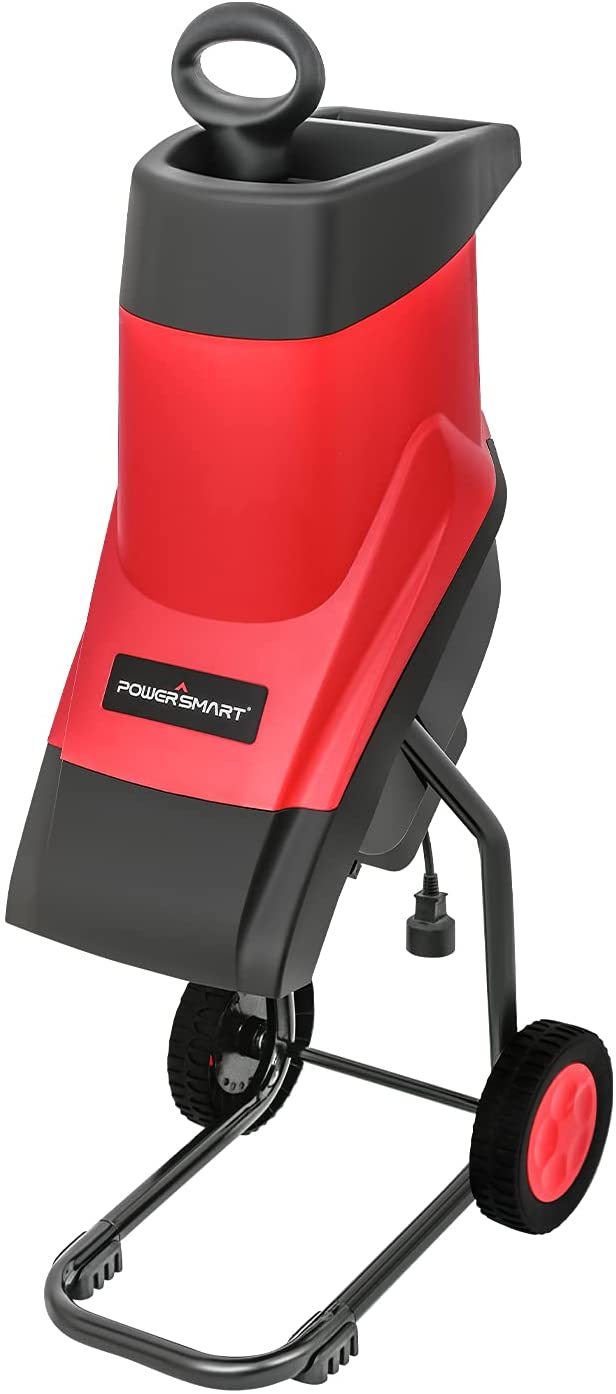 If you are looking for a cheap alternative to my other two choices or have a small yard, then the PowerSmart PS10 is a great alternative.
Nothing really stands out in terms of quality or design other than it just works.
Pros
Cons
Feels very top heavy
High center of gravity
No bucket
Electric Leaf Mulcher FAQ's
Here are some commonly asked questions about leaf mulchers.
Can Leaf Mulchers fit Trash Cans
Most leaf mulcher brands (WORX is our favorite) can fit a standard 20 gallon trash can. When looking at the product on Amazon, scroll down to the product details and see if they do.
Can Leaf Mulchers mulch other things?
As long as the organic waste product is dry, most foliage can be shredded and mulched. I personally wouldn't test out a bunch of stuff to see what works and what doesn't as this may damage your unit and void any warranty.
Do Leaf Mulchers have Overload Protection
Yes. If a leaf mulcher becomes clogged and cannot continue, most brand will automatically shut off. All mulchers have emergency shut-off buttons.
So What is The Best Leaf Mulcher?
Out of the 3 electric leaf mulchers I think the WORX WG430 is the best leaf mulcher for its diversity and overall value.
Conclusion
So there you have it! My favorite mulcher is the WORX for it's diversity and overall quality. If you have any questions about any of the units listed here, please visit each of the Amazon listings as most questions are answered right on the product page.