Your lawn mower ran out of gas and won't start – now what? If you're a lawn care enthusiast, then you know that one of the most frustrating things that can happen is when your lawn mower won't start. Usually, this is because the engine has run out of gas. Here's a quick guide on what you can do to get your lawn mower up and running again.
Step 1: Check the fuel level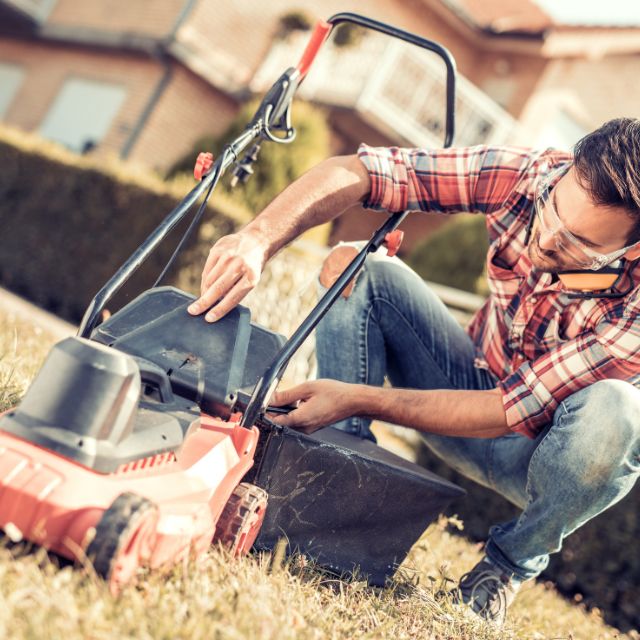 The first thing you want to do is check the fuel level in the tank. If it's empty, then that's probably why your lawn mower won't start. Fortunately, this is an easy fix – just add more gas! But make sure you use fresh gasoline, as old gasoline can clog up the engine.
How to Check the Fuel Level of a Lawn Mower
Park your lawn mower on a level surface.
Remove the gas cap and look inside the tank.
If you can see the fuel level, make sure it's above the minimum mark. If it's not, add more fuel until it reaches that level.
Replace the gas cap and tightens it firmly.
Resume mowing!
Step 2: Check the spark plug
If adding fresh gasoline doesn't do the trick, then the next thing you want to check is the spark plug. Over time, the spark plug can become dirty or fouled, which will prevent it from igniting the gasoline. Cleaning or replacing the spark plug should fix the problem.
How to Check The Spark Plug of a Lawn Mower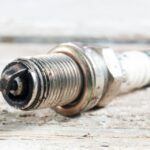 First, make sure that the lawn mower is turned off and out of gas. Next, remove the spark plug from the lawn mower. Inspect the spark plug for any damage or debris. If the spark plug looks damaged, it will need to be replaced. Finally, put the spark plug back in and turn on the lawn mower. If it starts without any issues, then you're all set! If not, you may need to check the fuel lines or other parts of the lawn mower.
Step 3: Check for air leaks
Another possible reason why your lawn mower won't start is because there's an air leak in one of the tubes leading to the engine. To check for this, remove the air filter and look for any cracks or holes in the tubes. If you see any, then that's probably your problem. Luckily, it's an easy fix – just patch up the holes with duct tape or replace the tubes entirely.
How to Check for air leaks of a Lawn Mower gas line
Here's how to check for air leaks of a lawn mower gas line. First, make sure that the gas tank is full. Next, turn on the lawn mower and let it run for a few minutes. Then, turn off the lawn mower and disconnect the spark plug wire. Finally, remove the gas cap and listen for any hissing or escaping gas. If you hear any escaping gas, then you have an air leak in your lawn mower's gas line. Be sure to fix the leak before starting your lawn mower again.
You may be interested in learning about The Best Oil for a Lawn Mower Engine
Step 4: Call a professional
If none of these steps work, then it's time to call a professional. There could be a more serious problem with your lawn mower, such as a damaged carburetor or piston rings. A professional will be able to diagnose and fix the problem quickly so you can get back to enjoying your lawn!
Additional Lawn Mower Resources
If you are looking for more tutorials, walkthroughs and troubleshooting for Lawn Mowers, here are our most recent posts:
Conclusion:
I hope this guide was helpful in troubleshooting why your lawn mower won't start. usually, it's because of something simple like a lack of gasoline or a dirty spark plug. But if those things don't fix the problem, then there could be a more serious issue going on and you'll need to call a professional. Thanks for reading!